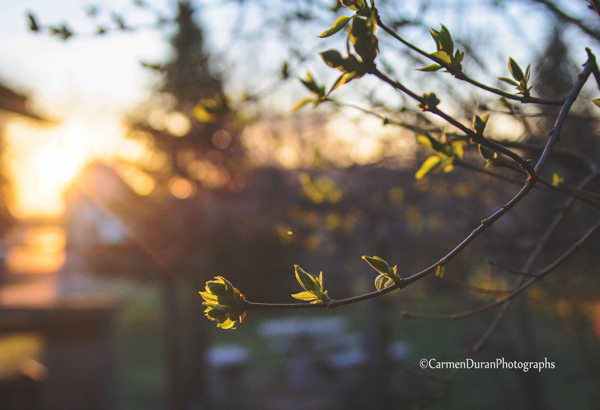 Feast for the Senses
Most people do not associate photography with any of the senses but sight (unless of course you have a condition known as synaesthesia). But there is "looking" and then there is "seeing". You just need to be open to the possibility. The photos below by CSA artists, Maggie Hogan and Carmen Duran have that affect on me.
When I first saw this photo by Maggie, I had to look twice because I swore the colors were moving. I even checked with my son and he saw the same thing. When you take your time to look at this photo, let your eyes take in the variations of colors (in art terms…appreciate the changes in the tint and shade of each hue). Let me know if you, too, see the movement of the blue transition area making the light blue area seem to shrink and enlarge as your eyes move around the image. To me it seems to pulse, having a beat all of its own.
Since we are talking about senses, I could tell you that Carmen's photo brings about the need for me to rub my eyes and sneeze since the pollen from the budding trees this spring has been particularly bad for my allergies. However, I don't think that is what you want to hear.  This photo does evoke a sense of warmth that I can feel as if the sun were truly warming my skin and the smell of spring. I'm sure that not everyone has experienced the "smell of spring" but when you live in climates that have four distinct seasons, like Wisconsin, it is a smell that you dream of as the days get longer. In Carmen's words,
the photo captures that first light of the morning as it spreads across all living things. The energy of the sunrise makes a morning walk all that more special. It's a sacred beautiful experience.
I hope that as you go through life you experience it with all your senses. Living this way is truly what it means to be alive. Enjoy it!