Secret #8 – Selecting Empowering Partnerships and Alliances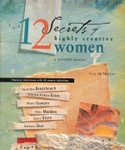 Since I've been taking my time acknowledging myself as an artist, I haven't had many opportunities to form partnerships or alliances in that capacity. The 12 Secrets of Highly Creative Women specifically defines partnerships as a business arrangement which shares profits and risk and alliances as a close association with a common objective. I do believe that it was my alliance with my friend Melynda that made me realize that I needed to take my art to a level beyond just scrapbooking and card making. What began as a working relationship (I met her when she hired me as a design team member for her online scrapbooking kit club) later turned into friendship that I like to think gave us both inspiration. I was always available to her to brainstorm business ideas and the art techniques her kits introduced me to opened a whole new world to me. I can't imagine what my life would be like now if our paths hadn't crossed. One of my most recent alliances has been with several local artists that found each other through Meetup.com with the intention of working through The Artist's Way together.  It has been over two years and there are several of us that continue to support each other and our creative goals. My other current alliance that to me is invaluable, is the friendship I have developed with DebMarie. We met through a Yahoo group and found that we live fairly close to each other. We have become wonderful friends and I'm thinking it would be fun to do a collaborative art project with her.  Next week we are going on a "fieldtrip" to some antique and second hand shops so maybe we can come up with some idea for the future. Because she does mixed media work as well, I feel she understands me better than many other people.   I believe this quote from the book offers the best advice:
"the vital foundation for a solid relationship is self-knowledge on the part of each person involved and a commitment to joint abundance."
I hope the future holds more opportunities for collaborations.