Local Radio Station Anniversary Celebration
To celebrate, 33 1/3 years on-the-air for WORT and Rockin' John McDonald, WORT is having a benefit party on Saturday, April 18th at the Crystal Corner Bar in conjunction with International Record Store Day. The party will include a live auction and silent auction of record platter art created by local artists and celebrities.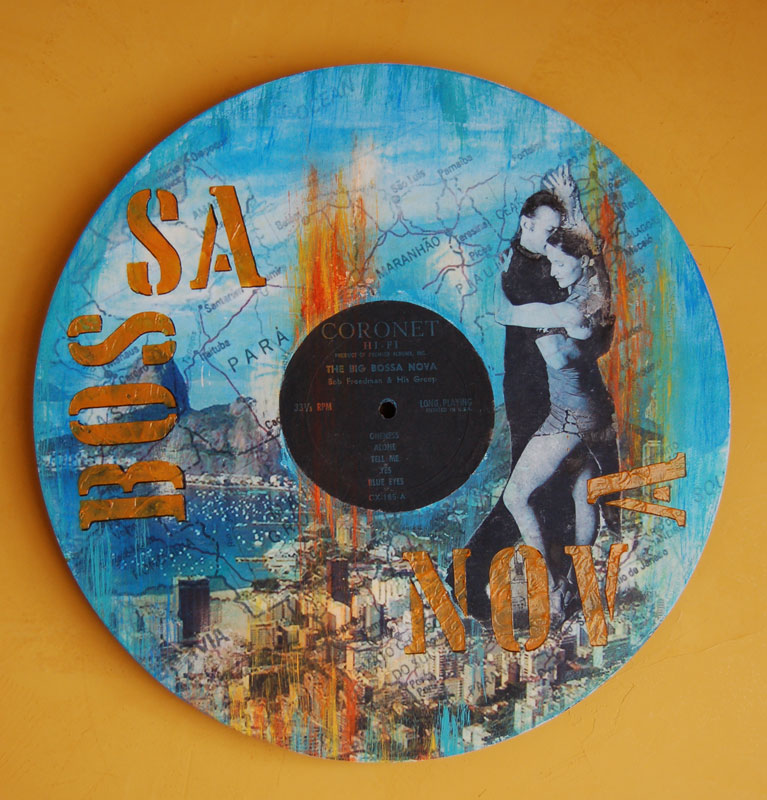 When I heard about the call for artwork, I thought it sounded like fun since the only requirement was to use any size vinyl record in the piece. I forgot it about it until I happened to be at St. Vinnie's one day and started looking at the records. When I saw this Bossa Nova record, I was so inspired that I couldn't resist (although I will admit that I didn't commit to the auction until I saw how it turned out). I hope it does well in the auction since I listen to WORT when I'm in the studio. This piece layers three images with acrylic paint, acrylic medium, oil pastel, and ink. If you are interested in bidding on it but can't make it to the party, please let me know. I'm sure arrangements can be made for a proxy bidding.