Secrets #10 and #11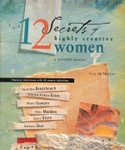 Well, I knew it would happen eventually. I am proud that I at least made it to week 10 before I completely missed a post for the Next Chapter Book Blogging Group.  So it is time to get caught up and I'm starting with my thoughts on Secret #10 – Living in Abundance with Positive Priorities. While considering the abundance in my life, the chapter asked the question "how are you using your gift of time?" When I considered this honestly, I realized that I had fallen back into some bad habits. This has to be a priority for me in order to keep myself moving forward. Another challenge in the chapter was to create a list of ten things you'd really like to do in your life. These are considered life-enhancing Positive Priorities. The things I identified for myself are:
Explore places in the world
Learn about history related to whatever strikes me at the time
Expose my sons to lots of places and experiences
Enjoy clothes shopping
Walk someplace everyday
Live more green
Feel truly loved
Create visual representations of how my mind relates things to one another
Experiment with various art styles
Share my passion for self-expression with others
Now I need to start spending my time on things that work toward these priority items. One of my first priorities is to get back to exercising on a regular basis. Over the past month, this has not been a priority and it affects so many parts of my life that I need to remember that it is worth the time (Billy Blanks would be happy to know that I have done a Tae Bo workout twice this week and it is only Wednesday 🙂 ).
Secret #11 is entitled Subtracting Serenity Stealers. Many people think of this as eliminating the toxic people in your life (at least that is how I have approached this in the past). When I saw the word BURNOUT used in the chapter, I immediately thought of this in terms of doing to much, having unrealistic goals, and sacrificing other parts of your life for the one "really important" part. I remembered the feeling of being burned out during college and at times, during my career as an accountant but I never thought I could experience burnout as a stay-at-home mom.  Today I had an A-HA moment as I wrote this because I had just booked a flight to go visit my brother in San Francisco. I have been feeling the need to go somewhere for quite awhile and have looked at flights to a lot of different places over the past two months. The book contained a list of burnout warning signs  and as I read them, I realized that I had been experiencing many of them. I think that in addition to being tired of the routine of cleaning, cooking, laundry and driving the boys places, my insecurities and uncertainties in response to the ever-present question" What do I really want to accomplish with my life?" have caused me to feel burned out. Every time I try to answer that question, I stop because I would wonder if I really wanted something as a goal or was it because that is what other people were doing. While reading this chapter, I realized I have always had a goal, achieved it, and then made a new one, repeating the cycle. Now that my children are both in school, I have felt that I needed to start the cycle again since I had TIME. This chapter also lead to an epiphany that I could actually change a goal, something I had never considered. I realized that I could set a goal and work toward it and if I decided it wasn't something I wanted, I could say "NO", even if I was on the threshold of achieving it if I decided it was not right for me. I was amazed at how much energy and excitement I felt just from this realization. Now the important thing is to remember it so I don't fall prey to those internal dialogues that always seem to plague me. Time to develop some positive self-talk to keep me moving. As stated toward the end of this chapter "change is difficult and you can only move at your own pace".