New art for the new year
Happy 2014! One of my goals for this year is to create more art. Since becoming a Certified Zentangle Teacher, I have focused almost all my art making time creating Zentangles. Don't get me wrong, I am still passionate about tangling and can easily lose myself in it. Unfortunately, even that time has been sporadic at best. This year I am not only establishing a daily Zentangle practice (thanks to Carol Ohl's Tangle-a-Day calendar which I have done for the past 19 days…can I get a "WOO HOO!") but am creating a special Zentangle each week as part of my Community Supported Art (CSA) event.
Most people think of local farm shares when they see the abbreviation CSA but in the past couple of years CSA has taken on new meaning. Community Supported Art are programs that allow people to purchase a share of an artist's or group of artists' work. Last year I read an article about a local Madison artist who used this concept to finance his creation of a painting a day for a month. I was fascinated and did some research where I found many communities incorporating these types of programs. I decided to offer a similar chance for individuals to support my creation of weekly Zentangles. During 2014, I will be creating a Zentangle or Zendala each week and beginning today, I will be posting a photo each Sunday of the piece I created during the week for the CSA share. Today I am including the first three pieces I created for the first three weeks of 2014.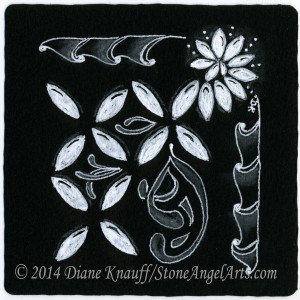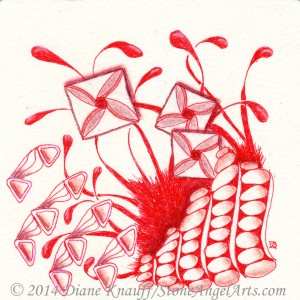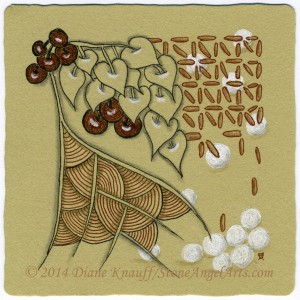 Stay tune next week for the details on how to buy one of the 52 shares that I'm offering this year.