Going back in time – Diva challenges #1 & #47
It is time for me to get in my DeLorean and go back in time…back to December 2010. As I mentioned yesterday, Cathy from A Tangled Place and I are going back to tangle our way through the Diva's challenges that started in December 2010. So today I am posting my interpretation of challenge #1 (Simplicity) and challenge #47 (Lest we Forget). Just for the record, I actually did the zentangle for #1 on December 23, 2010 but never got around to posting it on my blog to make it "official". My interpretation of Simplicity was to use one tangle pattern to fill the entire string.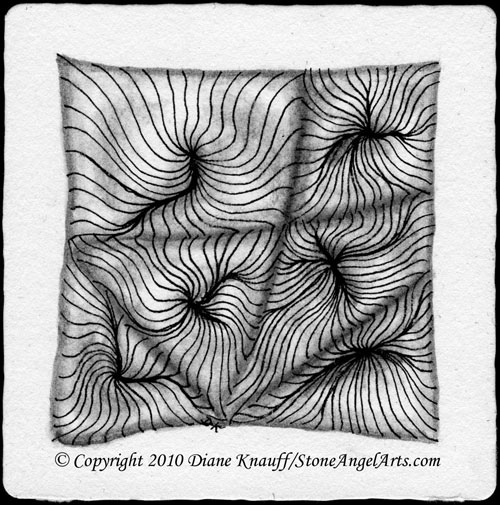 Pattern used: Scena
The more recent challenge, #47, was named "Lest we Forget" in honor of Canada's Remembrance Day (Laura, aka the Diva, is Canadian). Here in the United States we honored all our veterans for their service in protecting our country and our freedom on Veteran's Day, November 18th. When I think of our veterans I always think of the Stars and Stripes which I used as the basis of my string.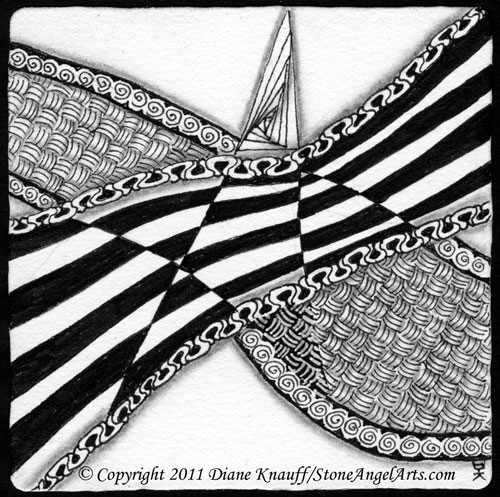 patterns used: stripes, prestwood, keeko, paradox, and snail
Later this week, I will be taking another trip in my DeLorean as I go back to conquer challenges #2 and #46.