On the first day of "A Week as Art"

Today is the first day of my interpretation of "The Week as Art" on www.createmixedmedia.com, a website associated with F+W Media. These are the same people responsible for my art book addition (all those Northlight books that I just can't resist). 😀  You can find thumbnail size images of my whole week on the website this week but for those of you who want to get up close and personal with each day, I will be posting a larger size image. The actual size of the pieces are 3 1/2 inches square.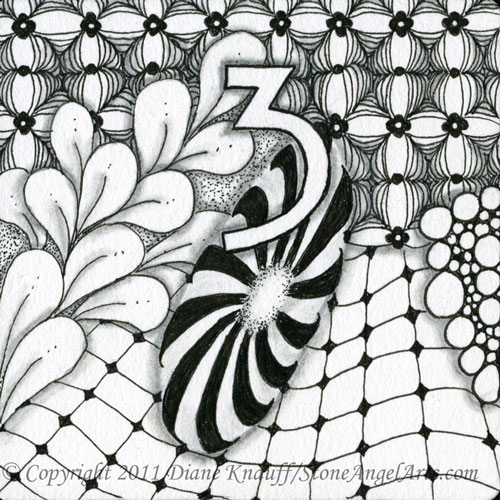 The numbers in the calendar Zentangles© are done in a font called Hill House by Jon Hicks. This font has a definite Frank Lloyd Wright feel and since where I live there is a lot of references to Frank Lloyd Wright it seemed to be the perfect font for the numbers I used for my art pieces. Enjoy the 3rd of July and don't forget to check out the rest of the week.