Treasure in the Mail
About a month ago I received a box that I had been long awaiting. In November 2010, a box full of collage goodies began its way around the world to bring treasures to those who joined in its journey. LaWendula, who hosts many wonderful paper swaps, mailed a box to the first of 28 participants and almost 10 months later it was my turn to pick my treasure from the box. Here are the pieces I finally decided on.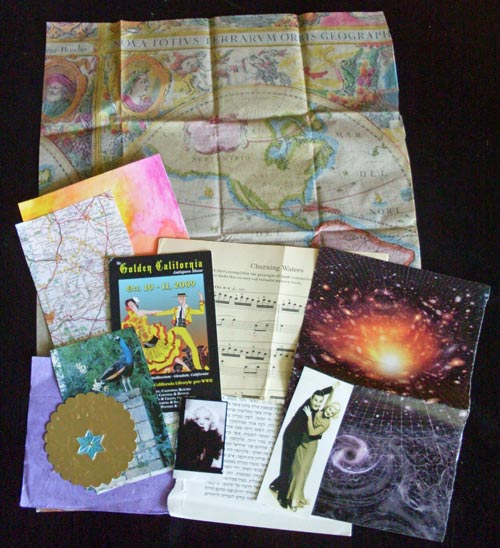 The "rules" required each person to add a piece for everyone removed and then post a picture of a piece of artwork made with your choices. These art the pieces that I added to the box.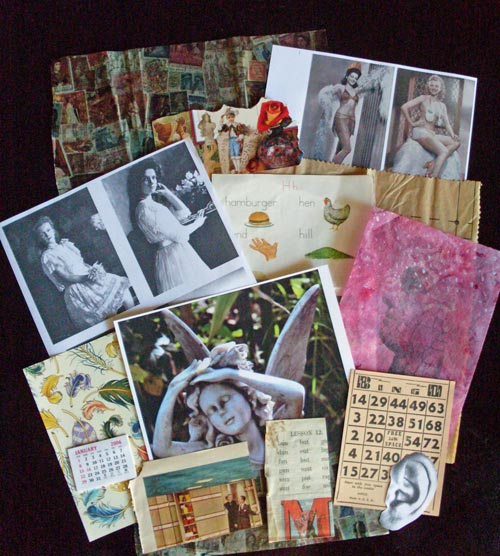 Since I have been so busy with my Zentangle® teaching, I haven't had much time to work on my mixed media work. I decided to use one of the pieces I took from the collage box and create a Zentangle-inspired piece of art. One of the pieces I fell in love with was a piece of painted water color paper. I used the changes in colors as my string and tangled the entire piece. What FUN!!!