Farewell to my Week as Art

I feel like I should break out in song…So long, farewell, Auf Wiedersehen, goodnight — I hate to go and leave this pretty sight (I do love the Sound of Music). Today's zentangle is my last for "The Week As Art" at CreateMixedMedia.com. I hope everyone enjoyed seeing my art as much as I enjoyed making it.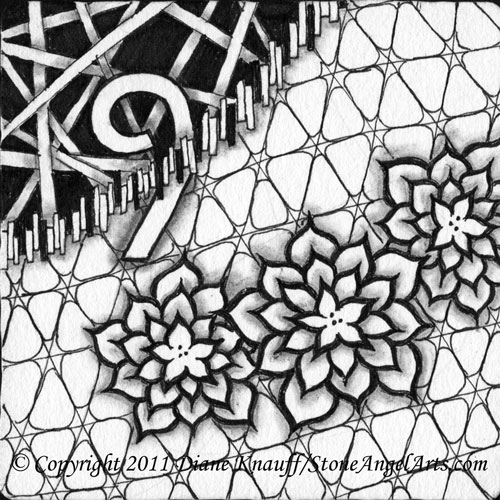 Now it is time for me to prep for my class next week through the Wisconsin Union mini-courses. It is always a great time sharing Zentangle® with a group of individuals.